From GHEA President, Joe Stone:
March 6, 2019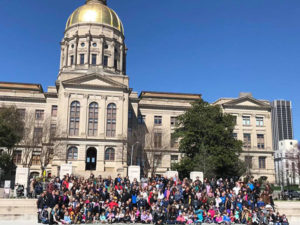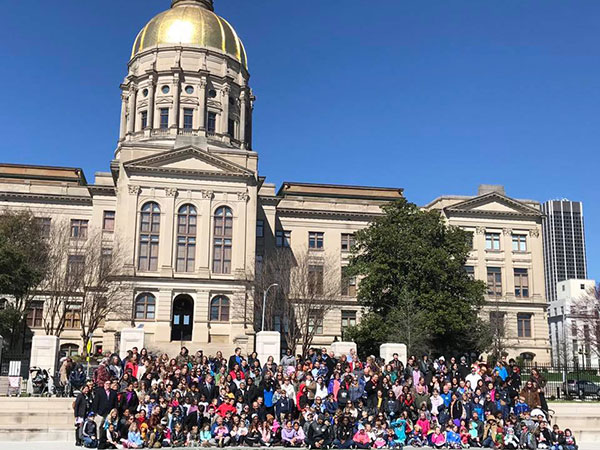 Georgia Homeschoolers! We can't begin to thank you for the amazing turnout today and your endurance in our fight against the original inflammatory language of HB 530. Hundreds of people attended the committee hearing, spilling out into the hallways as those that couldn't fit in the room live-streamed around laptops and phones. It made a HUGE statement to legislators. Every single homeschooler that spoke (both parents and students!) made excellent points and were well spoken and articulate. Y'all made us look so good!
The members of the committee, I felt, heard our concerns and myself and Dan Beasley, (lead attorney for GA with HSLDA) were requested at a meeting to change the bill's language. We met late into the evening and as of tonight, ALL mention of homeschooling was removed from the bill, and it has been reduced solely to a truancy bill, that I am currently comfortable with, as it will not affect homeschoolers.
The committee is set to reconvene tomorrow (Thursday) morning at 8:30 to address the changes. While we don't expect the agreed-upon language to change, we will remain vigilant with watchful eyes in case any further action is needed on our part.
Special thanks to Dan Beasley with HSLDA for coming in from Virginia to stand with us. Please consider becoming an HSLDA member if you aren't already, to protect your family and support their great work.
Special thanks to Mary Beth Morris, with GHEA, for sacrificially volunteering so much of her time researching the bill (even traveling down to Effingham County for research and to speak to homeschool groups) and meeting with the bill's sponsor immediately to begin counterattack. She secured the first amendments that weakened the original threat.
We will update you as we learn anything new.
Again, thank you from the bottom of my heart for your presence today. It made all the difference! Thank you for your support of GHEA – we can't do this without y'all!
Many thanks,
Joe Stone