HOMESCHOOL DAY AT THE CAPITOL
Attendance at Homeschool Day at the Capitol is free to everyone. Please use the following form to register your attendance for this event taking place on March 6th, 2019 at the Capitol Building in Atlanta.
GHEA is offering two classes for children ages six and up. One on the legislative process and one on the judicial processes.  Class registration includes both classes! Class registration for non-GHEA members is $10 per child. Join GHEA today, or log in as a member, and get the member rate of $5 per child, with a cap of $15 per family.
Membership has its benefits!
Tentative Schedule:
9:00 Doors open
9:30 Class on Judicial Process
10:30 Chief Judge Stephen Louis A. Dillard, Court of Appeals
1:00 Class on Legislative Process
ALL DAY: Meet with your legislators (contact their offices)
ALL DAY: Tours of the Capitol Building
*Schedule Subject to Change*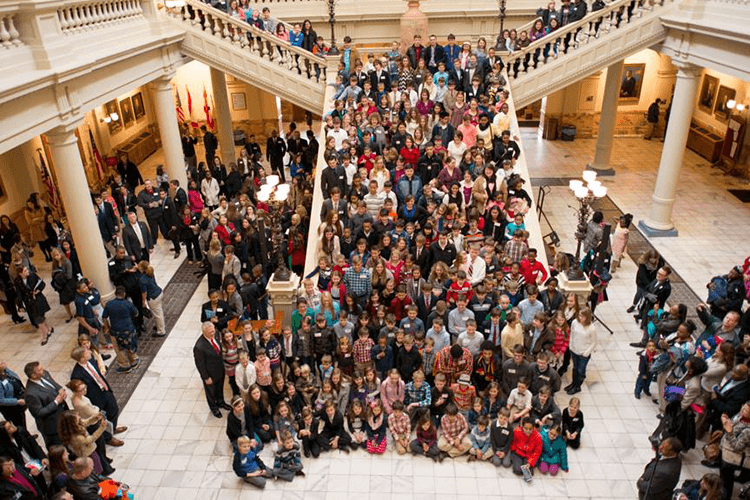 Register for 2019 Homeschool Day at the Capitol (as a Non-Member)